The Amazon Series: I am an avid shopper of all things Amazon, and I live and breathe my Amazon Prime account. I'm here to show you how Amazon can save you a lot of money too.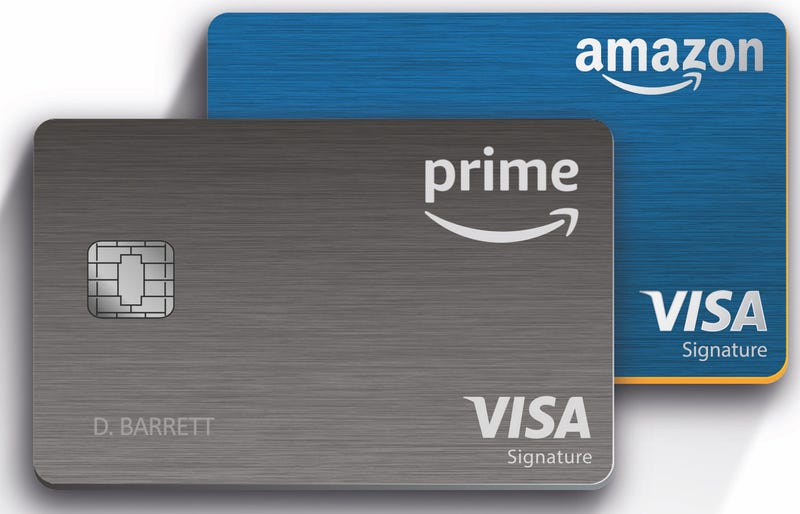 I know what you're thinking – a Credit Card??!?! Why are you encouraging people to get a credit card?! Here's what I'll say to that: as long as you will pay it off each month, this card will be extremely helpful to you in an insane amount of ways.
To start, any time you use your card anywhere, you will get a reward back in the form of redeemable Amazon points (literally Amazon gift cards) that are credited to your account monthly. There's nothing more that I hate with my bank credit card, where my rewards are only given to me quarterly – they're also not giving me as much money back anyway.
Members of Amazon Prime with the Amazon Credit Card can also buy items completely interest free (you will not be eligible for point rewards on these purchases), or with monthly payments, or both. I completely redid my home office doing the interest free monthly payments, and had it completely paid off in 4 months. $56 interest free per month is much easier for me to manage than $225 as a lump payment with interest, as I would imagine it is for almost anyone.
You will earn 5% cash back anytime you shop on Amazon or at Whole Foods, with this card. You will earn 2% at restaurants, gas stations, and drugstores, and 1% back on everything else. There is also no annual fees – that's right, $0 – and no fees if you use the card in a different country.
Since I drive so far to work now that I'm a homeowner, I make sure to always use my Amazon Prime Credit Card for gas, as well as redeeming my weekly receipt for gas on CoinOut, ReceiptPal, iBotta, Fetch Rewards, and trunow. With this process I'm getting back at least $1 each time I fill up, which equals out to $52 back over the course of a year, or two weeks of free gas.
As long as you can make sure you always pay your bill, I absolutely recommend the Amazon Credit Card, as it will help improve your credit score, as well give you rewards in the form of free gift cards each time it's used, anywhere it's used.